Projects
Our Work
Below is a few samples of our projects.  TruBlueAV provides services in Louisiana, Texas, Arkansas, and surrounding areas.  No project scope is too large or too small.
First Bossier
Location: Bossier City, LA
We have provided Audio Visual services to First Baptist for many years.  Projects have included installing a 85 ft projector screen with (3) edge blended projectors, installing a state of the art 4K video production suite with (4) 4K Cameras plus video distribution over the entire campus.  Other projects include renovation / updating of Children's and Youth facilities and various other projects.  This is a true example of an ongoing relationship with partners that continually strive to make the most of their worship experiences.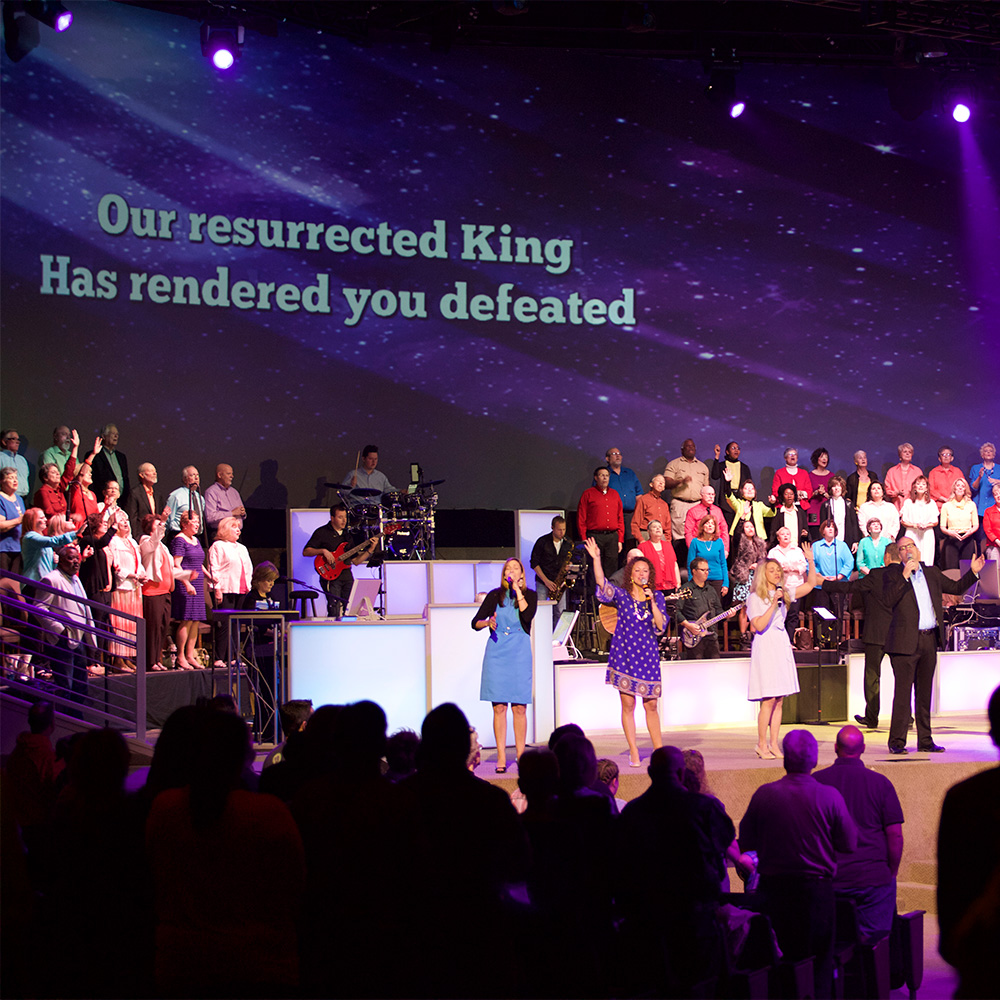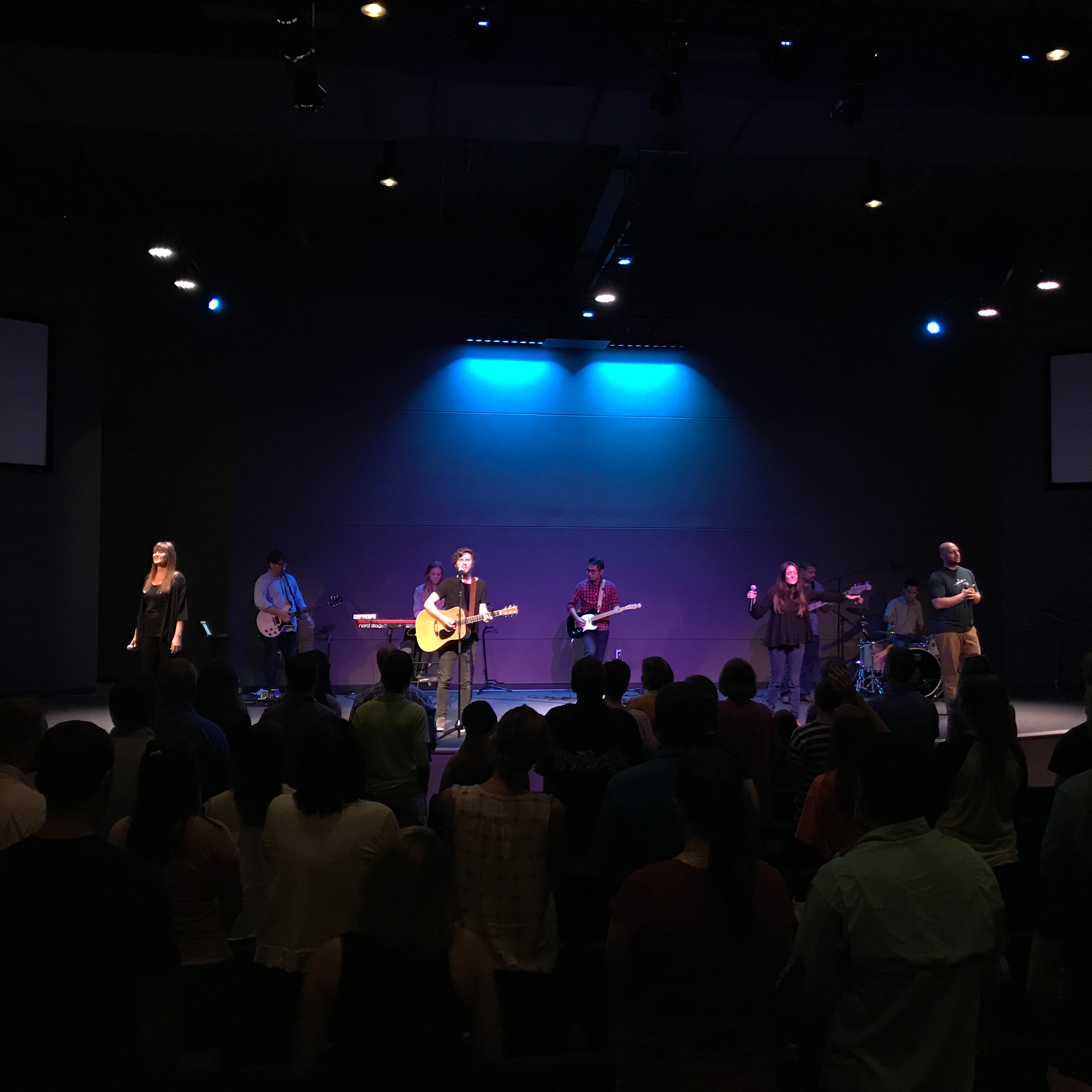 The Door
Location: Coppell, TX
TruBlueAV partnered with a design build firm to assist this church enter their first new permanent facility.  This was the first building project for this portable church.  The scope of the project included worship space (all AV components), lobby / commons area (Video distribution) and Children's area (AV system).  This system was a huge leap from the technology that the church was accustomed to and TruBlueAV was there to provide guidance and planning to help them with the First Phase of their new building.  They have seen incredible growth in volunteers and all systems are user friendly.  While the AV system was more simplistic, it fully met their desires for this first phase of their new building.
The Simple Church
Location:  Bossier City, LA
The Simple Church has partnered with TruBlueAV for production needs / support, design services, consultation, and product purchases.  Utilizing our team approach we have been able to partner with their production members and provide AV support since 2015.  They have utilized our LED Video Wall Panels for special events, Easter Services at CenturyLink Center (Bossier City) and outdoor events.  In addition to event productions, we have also provided equipment sales and consultation to help them navigate their vision.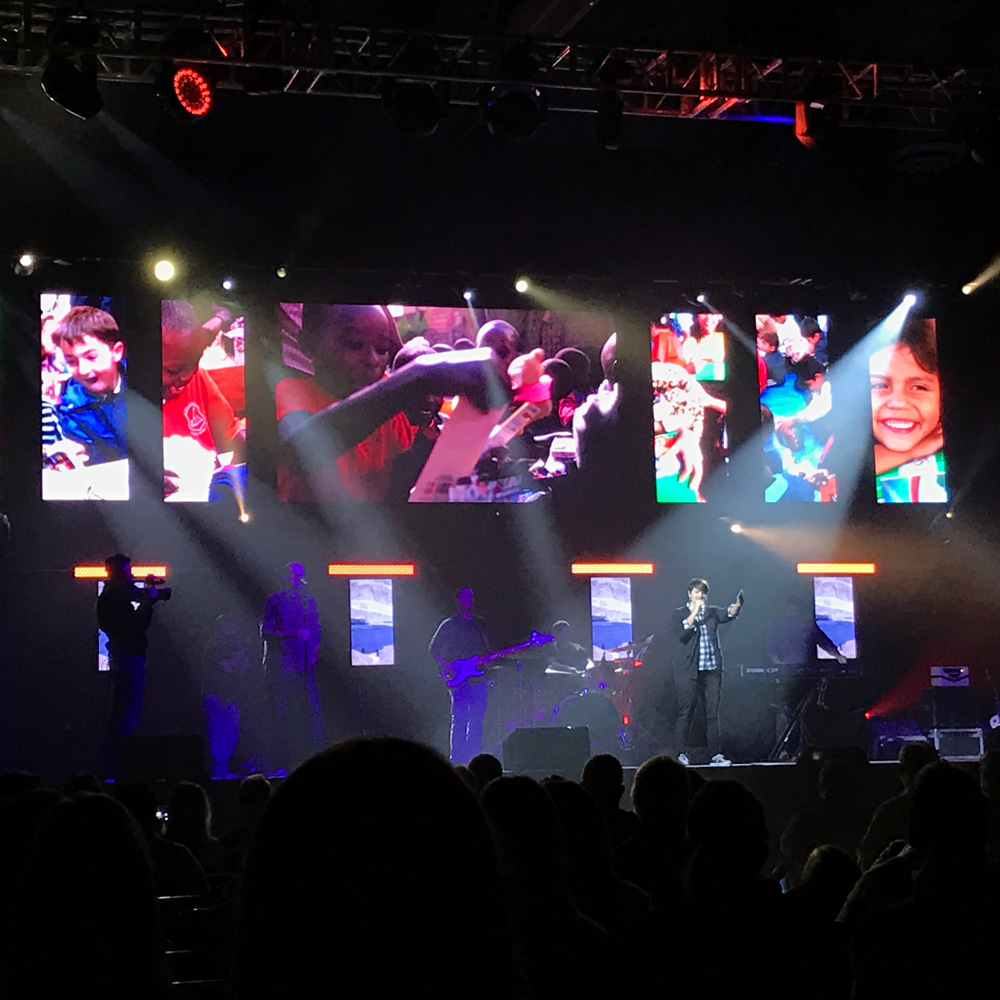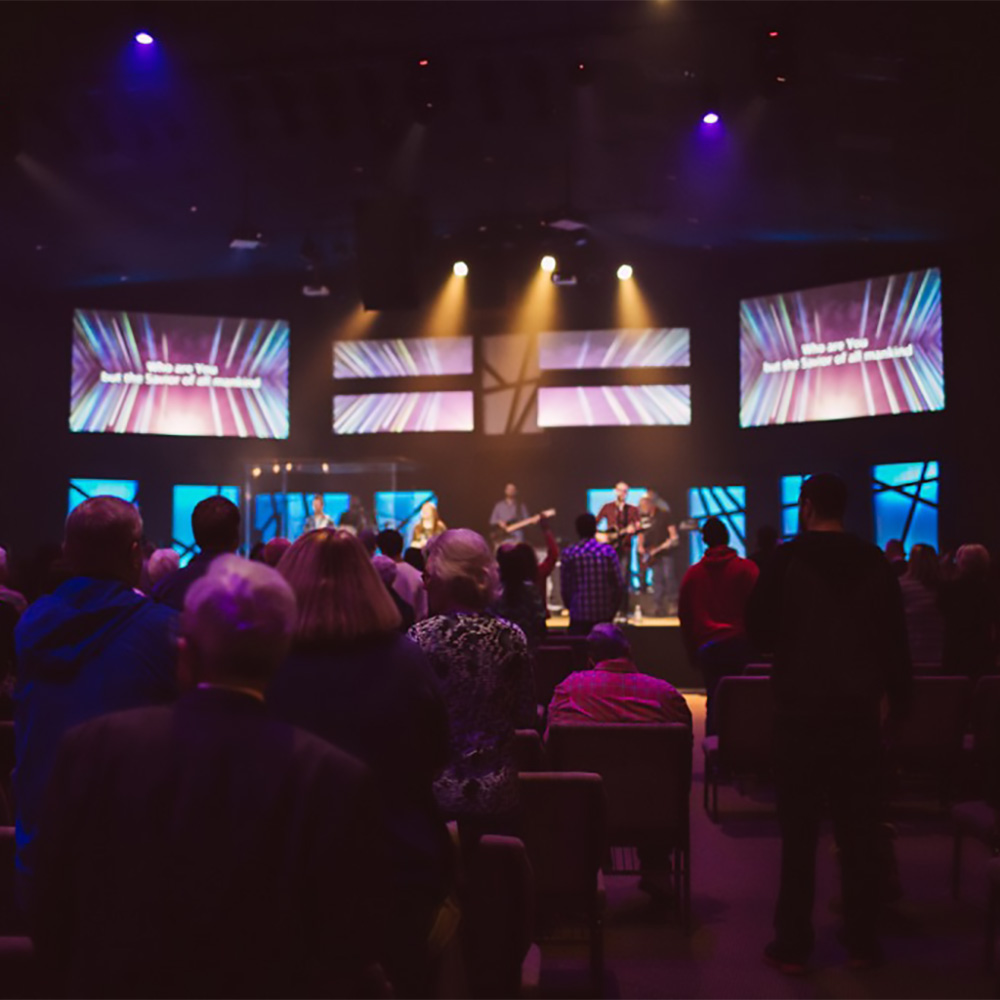 Church at Red River
Location: Shreveport, LA
Church at Red River has been a customer for many years and we have provided installation and integration services for: video projection, video camera / broadcast, lighting, and also helped them install a state of the art House LED fixture that helped enhance their worship experiences. 
FinCon
Location(s):  Dallas, TX / Orlando, FL / Washington, DC
TruBlueAV begin working with FINCON in 2017, providing Audio, Video and Lighting production services for their national conference (Dallas, TX).  The scope of our production covered the Keynote Space, Break Out Rooms, and PodCast stations.  Over 1500 attendees were present in 2017.  In addition to FINCON EXPO, TruBlueAV works with other state and national conferences to provide reliable / dependable AV services.  FINCON EXPO 2018 took place in Orlando, FL with over 2000 attendees and in 2019 it will be held in Washington, DC.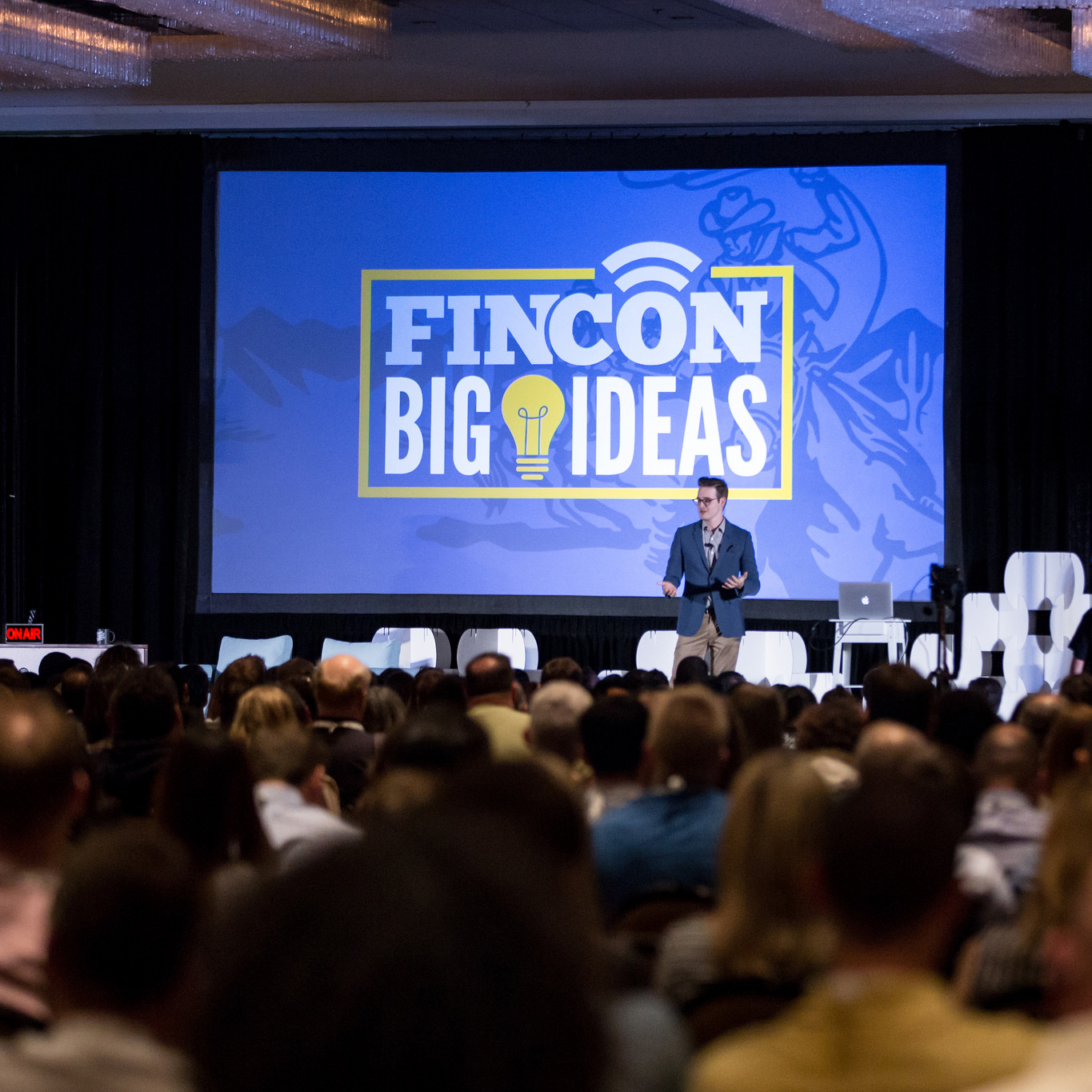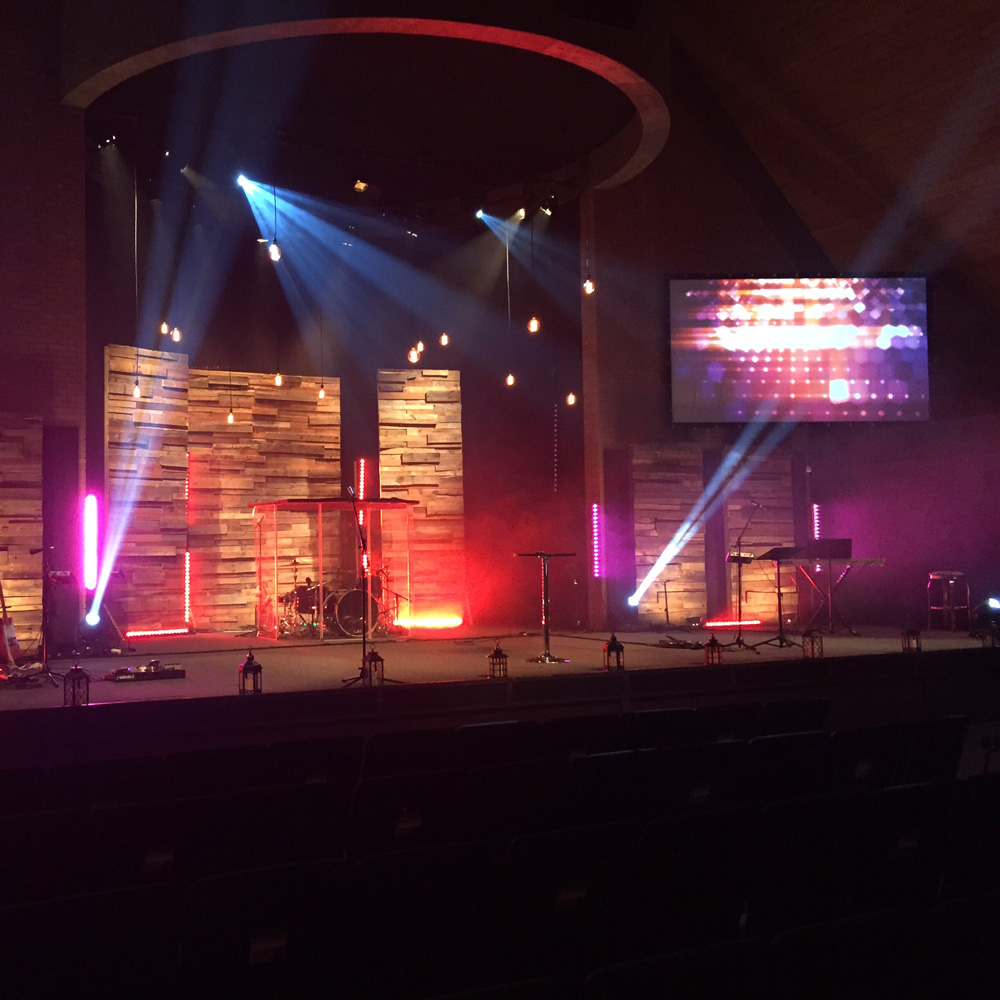 Foundations Church
Location: Tulsa, OK
The TruBlueAV team assisted with Foundations' Church first permanent site in 2011 and has provided support and product sales since that time.  The relationship that has been built allows us to provide ongoing consultation and installation services as their needs grow.  With our solid, dependable infrastructure that was installed, we have been able to allow them to continually add to that first design without 're-spending' money.  This brings more value back to the customer.